Best Used Honda Cars with Good Mileage?
When you're planning to purchase a new car, it's essential that you check the car is in its best shape. Plus, it's also important that you address your preferences. For example, if you want to choose a vehicle, you will check what make and model falls in your budget before purchasing. While there are many car brands that you can pick from, Honda comes to the forefront as a reliable one.
Honda stands out for its accessibility and fuel average. It's also a smart choice for those who want to save a few extra bucks yet get their hands on a vehicle that reduces fuel costs.
This article will share some of the best used Honda cars with good mileage. So buckle up and read on.
Honda Insight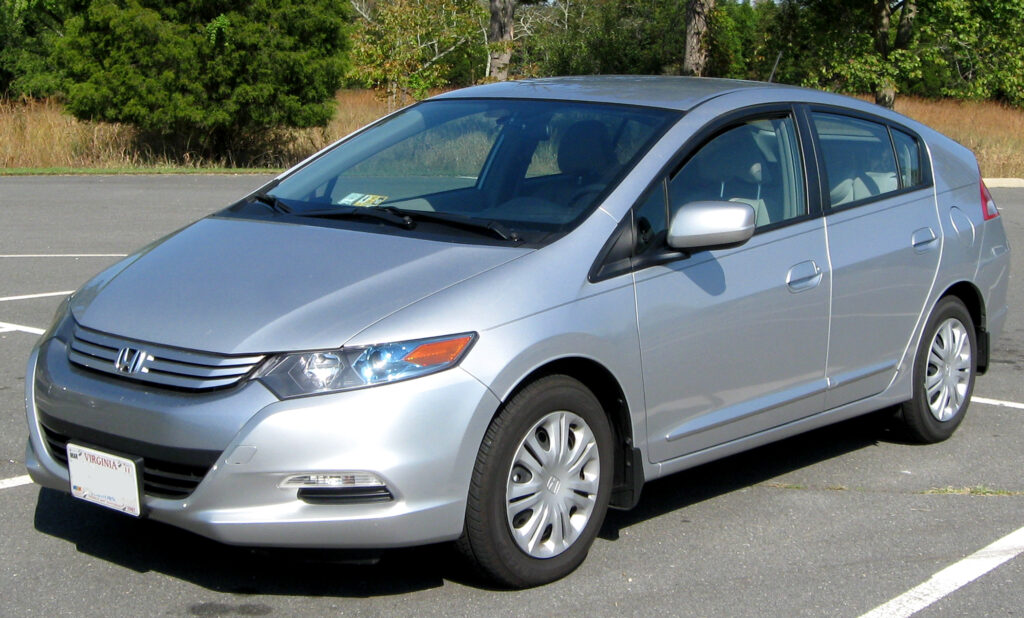 The Honda Insight is an excellent choice if you're prioritizing gas mileage. It offers exceptional fuel efficiency thanks to its Integrated Motor Assist hybrid technology. The Integrated Motor Assist combines a conventional combustion engine with an electric motor, improving fuel efficiency and reducing carbon emissions.
The Honda Insight was one of the first models from Honda to feature this hybrid technology. According to EPA statistics for 2019-2022, the fuel economy rating for the Honda Insight is an impressive 55 mpg in city driving and 49 mpg on the highway. On average, this vehicle achieves a rating of 52 mpg, with a maximum range of 551 miles. These figures are higher than the average for vehicles in this category.
If you're in the market for a used car and want impressive fuel economy, the Honda Insight is a great choice. Its exterior design is sleek and sporty, adding to its overall appeal.
Honda Civic (2015) 
The Honda Civic is hands down one of the coolest cars out there, and it has the awards to prove it! Not only has it snagged the coveted Small Car Best Buy award, but it also proudly sits on the top 10 list of the most awarded cars. Talk about impressive
Now, while the Civic may not be as fuel-efficient as its hybrid sibling, the Honda Insight, it still knows how to make heads turn. And boy, does it have some moves! The Hybrid model of the Civic is an absolute gem. Picture this: an incredible fuel economy rating of 44 mpg in the city and 45 mpg on the highway, delivering a mind-blowing total range of 581 miles. That's some serious mileage, folks! In fact, it ranked second on the EPA's list of the most fuel-efficient small cars of 2015. So, the Civic Hybrid is the way to go if you want to save some bucks at the pump while cruising in style.
But it's not just about fuel efficiency with the Civic. This car is the whole package. It's perfect for those looking to score a sweet deal without sacrificing comfort and luxury. The Civic offers a budget-friendly option for first-time buyers who crave a taste of the good life. With its sleek and sporty exterior, this car is a real head-turner. And let's not forget about the smooth ride that will make every journey feel like a relaxing getaway.
Honda Fit (Second Generation) 
The Honda Fit, also known as the Honda Jazz in some places, is a fantastic fuel-efficient car with numerous prestigious awards. Back in 2001, when it made its debut, it was crowned the Japan Car of the Year, and it repeated that success in 2007 when it introduced its second generation. The Fit's excellence was further recognized by Consumer Reports, which named it the Best Value Small Car in both 2011 and 2012.
When it comes to overall value, many experts and enthusiasts agree that the second generation of the Fit (2007-2014) really hits the sweet spot. These models boast an impressive EPA-estimated fuel economy rating of 31 miles per gallon, with 28 mpg for city driving and an impressive 35 mpg on the highway. With a total range of 335 miles, you could go the distance without frequent refueling. While newer Fit models from 2015 to 2020 achieve a slightly higher maximum gas mileage of 36 mpg and offer a total range of 382 miles, they do come with a higher price tag. That's why many savvy buyers consider opting for a second-gen Honda Fit, as it strikes an outstanding balance between price and efficiency.
Finding the right place can be difficult if you're searching for a used Honda vehicle or want to sell one. But not when you have a business that deals in vehicles every day. At A1 Auto Body Repair Brooklyn, we buy and sell cars for various customers in Brooklyn. We have a wide selection of used vehicles, and we also have contact with car dealerships. Need a good car? Get in touch.